---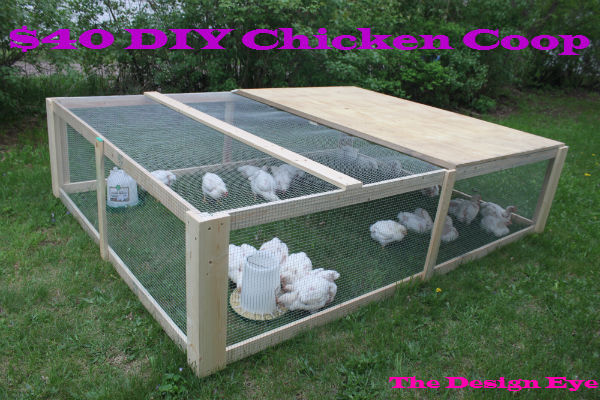 We are having quite an adventure with our meat chickens.  They are already 4 weeks old and only have a couple weeks to go.  They are growing fast and running out of room in their brooder.  Thankfully, it has been beautiful out and they can start living outside. I drew up some plans for a coop that is quite simple.  It consists of 4 corners, 4 panels, and a top made of hardware cloth and plywood.  The coop is 2'x6'x8′ and fits 25 chickens.
Materials:
40′ of 1/2″ Hardware Cloth
Staples
Screws
3 – 1×4
1 – 2×2
8 – 1×3
Plywood – 4′ x 6′
The corners are 24 inches high and made of 1x4s and 2x2s.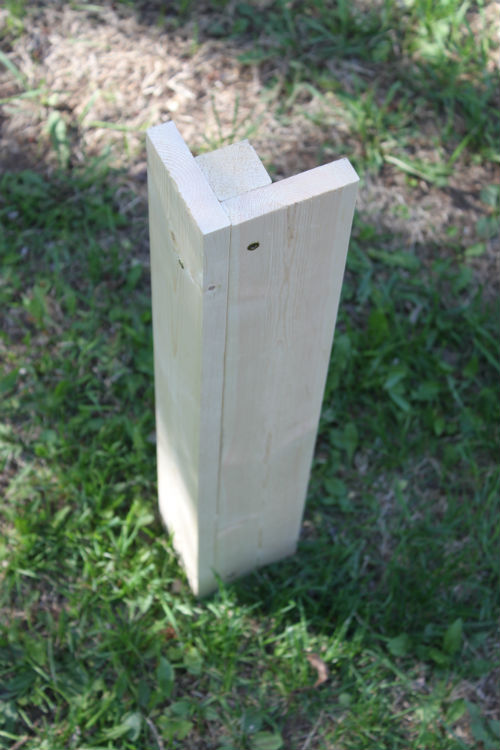 Next, we made the sides panels out of 1x3s and hardware cloth.  The long side is 8′ and the short side is 6′.  We spaced out the 1x3s 24 inches apart and stapled on the hardware cloth. The hardware cloth is stapled on the outside.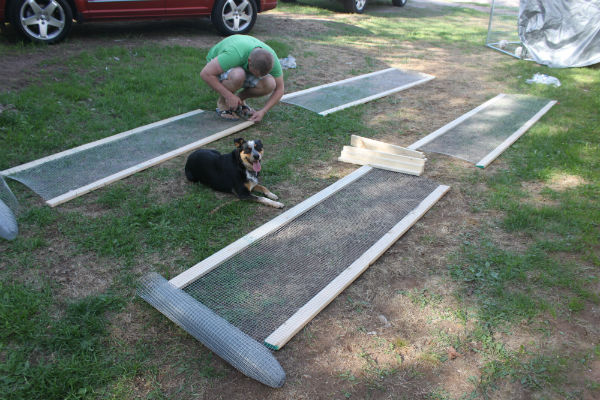 With the scraps cut off from the 1x3s on the 6′ side we added support on each panel.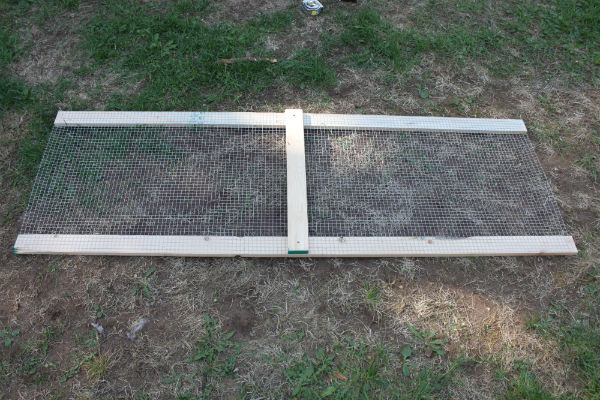 The panels tuck inside the corner pieces to help secure the hardware cloth.  We don't want our chicks getting eaten by anything but us!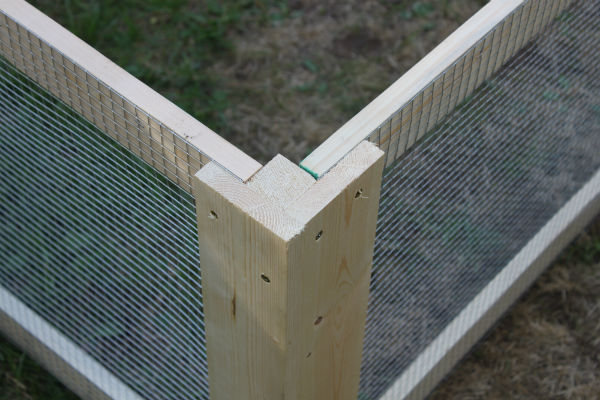 We put in a lot of staples to secure everything in place and ended up with our base.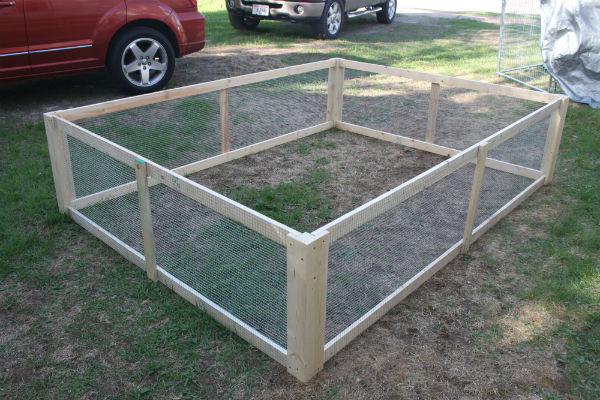 We used a 1×4 to secure 2 6′ sections of hardware cloth to cover 1/2 of the top.  The other 1/2 is covered by a 4'x6′ piece of plywood.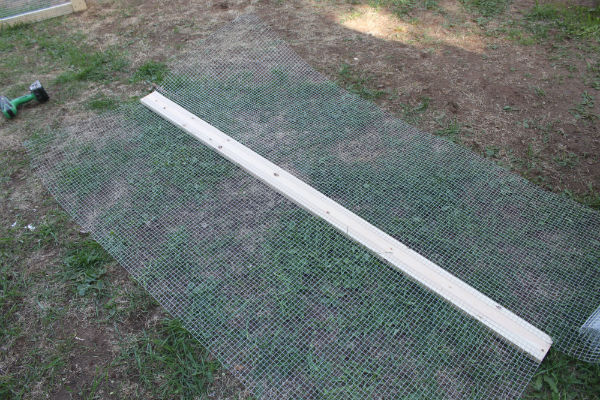 Ryan climbed in a secured the last bit of hardware cloth.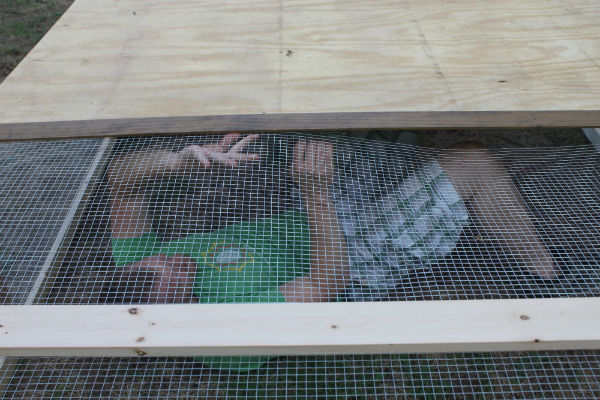 After just a couple of hours we have a great looking coop.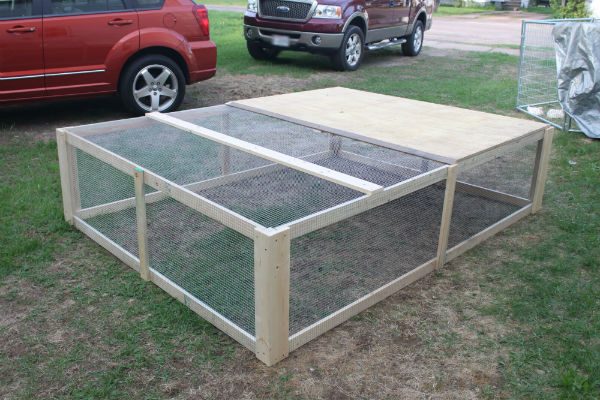 The best part of the coop is that we can move it around the yard so that the chickens don't get too stinky and our new neighbors won't hate us.  For now, the coop is fully stocked and the chickens seem happier than ever.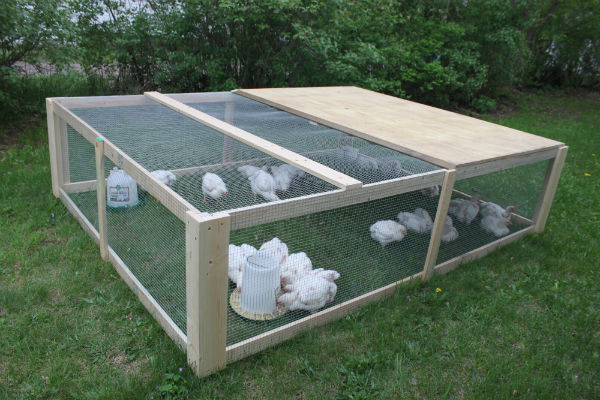 Please follow and like us:
---
---
---